Accident, Injury, and Criminal Defense Lawyers in Rancho Cucamonga, CA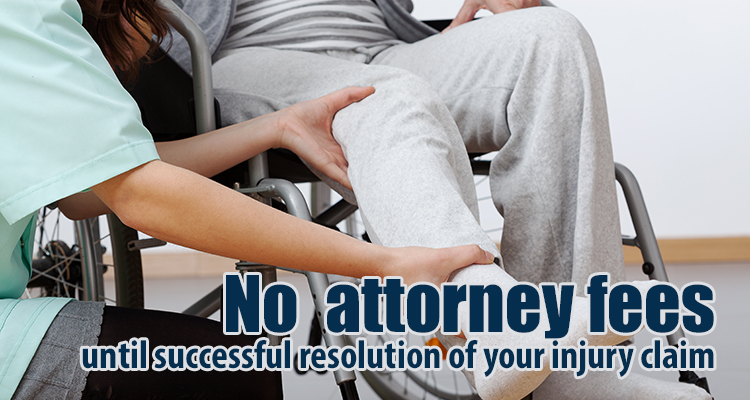 The Attorneys at Blomberg, Benson & Garrett, Inc. have been serving the Inland Empire since 1989. We are dedicated to the aggressive litigation of Civil, Criminal, Real Estate and Worker's Compensation matters. Over the years, we have recovered tens of millions of dollars for our clients.
Blomberg, Benson, and Garrett Attorneys Specialize in:
Litigation of Personal Injury
Auto Accident
Slip and Fall
Real Estate
Criminal Law
Worker's Compensation
Wrongful Death
Medical Malpractice
Administrative Law
Dedicated to the aggressive litigation of Civil, Criminal, Real Estate and Workers' Compensation matters. The Law Firm Blomberg, Benson & Garrett, Inc. is located at 10300 Fourth Street, Suite 150 in Rancho Cucamonga, Ca. We have been providing Inland Empire residents with outstanding legal services for over 25 years.
Whether you are in need of legal advice, have a question about our services, or just want to offer feedback on your experience at our law firm, we encourage you to contact us any time, any day. Complete and submit this simple contact form. We have conscientious staff ready to get back to you as soon as possible!
We look forward to providing you with aggressive legal representation. Call us at 909-453-4370 where you can talk to a person, not a machine. Se habla español.
Customer Reviews from Rancho Cucamonga
Jeffrey York from Rancho Cucamonga, CA
Jul 14th, 2017
Always done a great job for me
James C from Rancho Cucamonga, CA
Sep 19th, 2014
In general, everything seems to take a long time to go from point A to point B. But it has been my experience that every aspect of the law is that way. I have used this firm twice and in the end the outcome from both experiences was more than adequate.
Estimate Request from Rancho Cucamonga, CA
glenda M. on May 4, 2015 7:35:15pm
we have a sale date of june 1 2015 and need help.awaiting 1st available appt.thankyou♥