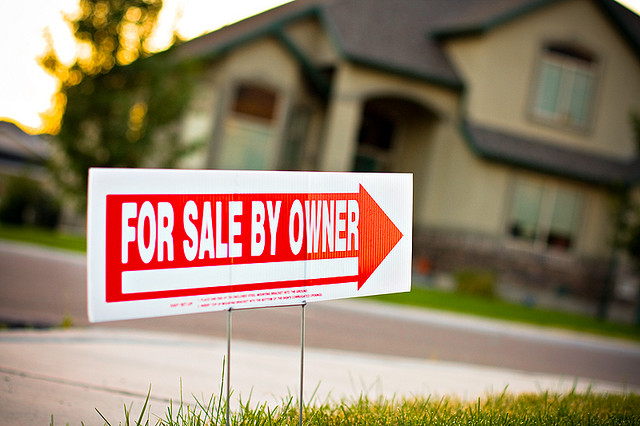 Major Red Flags of Home-Buying Scams
Home is such an important part of life. It's the place where we go to rest and relax in our daily lives, and it's often where we make the most intimate memories with family members. According to The Atlantic, the psychology of home is an important part of who we are. That's part of what makes real estate fraud an especially despicable thing.
Unfortunately, real estate fraud is all too common. Be aware of the following red flags that may reveal scammers who are trying to defraud you. After all, many scammers try to trick home buyers and sometimes walk away with the life savings of unsuspecting victims. Empower yourself to avoid this fate by knowing when to walk away at the first signs of potential fraud.
The Realtor or Home Seller Won't Arrange a Showing
You should always be able to look at the property you are buying. Legitimate home sellers and real estate agents are eager to show you the homes they have for sale. That's why they arrange open houses. They want you to look at the property and see it in its best light.
After all, seeing a home in person and falling in love with it are what motivate many home buyers to move forward with the purchase. If the real estate agent or home seller repeatedly makes excuses to not show you the home or simply won't do so, run in the other direction. That's a big red flag signaling problems ahead.
The Home Seller Requests Wire Transfers of Funds
Another way that fraudulent sellers try to rip off home buyers is to request a large amount of money through wire transfer. Although it can seem official, it can be much harder to track than other means of payment, and there are a variety of reasons why this should be a red flag if you are considering a home purchase.
If someone asks you to transfer funds, refuse to do so, and ask questions. If fraudulent sellers get scared that you are on to their scam, they may try to elaborate on their plan with smoke and mirrors, or they may simply give up and walk away. Either way, stand your ground and seek the advice of an attorney if you suspect that something is off with a sale.
The Price Sounds Unbelievably Low
If the price for a house is unbelievably low, you shouldn't believe it. Sadly, it's important to heed the old quote that says it's best not to trust things that are too good to be true. It's common practice for scammers to list a home for sale at a price that's a "steal" to try to get potential home buyers to quickly part with their money for a great deal.
Real estate sellers are looking to get the best price they can for the property they are selling. Sometimes, if a home seller is highly motivated or needs to sell a house quickly, you can benefit from a low price on a terrific home, but it's a red flag if the price on a home is too low. Even extremely motivated sellers won't price their home too low.
If you suspect that you may have been the victim of a home-buying scam or if you know someone who tried to rip you off, contact a lawyer right away.
At the Law Offices of Blomberg, Benson & Garrett, Inc., our experienced team is dedicated to protecting home buyers from real estate fraud, and we fight for your rights. Taking action against scammers is the best way to prevent it from happening to others, too, so it's a win-win situation for everyone but the scammers.