Buying a Home? 6 Tips to Avoid a Real-Estate Scam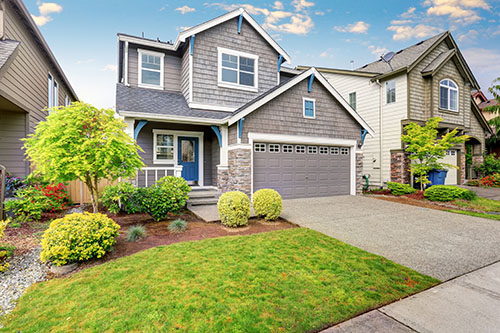 When you plan to buy a home, you're anxious to find the right home at an affordable price. Unfortunately, real-estate scammers can use your impatience to their advantage. They can appear to give you a great deal while secretly scamming you out of your hard-earned money.
A real-estate scam can lead to a complicated legal entanglement that can only be resolved with the help of a real-estate lawyer.
As you look for a new home, follow these tips to prevent legal problems.
1. View the Property First
The idea of buying a home sight unseen might seem strange to you. However, many people are enticed by sellers who say they need to sell the home right away. The seller might claim that they need a down payment immediately to ensure the home is yours.
Unfortunately, the home might not actually exist. Scammers can use a photo of another home and claim to be making a new sale. A real-estate lawyer would need to take legal action to catch the scammer and get your hard-earned money back.
To avoid this scenario, it's important to view the home before you buy it. Don't just look at the outside of the home; explore every inch of the interior as well.
2. Get a Home Inspection
Another common scam is when sellers and real-estate agents hide a home's flaws. The home might have unsafe conditions such as mold or asbestos, or it might require expensive repairs. An experienced real-estate lawyer could take legal action against the dishonest seller, but this could be a long and complicated process.
You can avoid this scam by getting a certified home inspection. A home inspection can pinpoint any of the home's problems that may not be obvious to the naked eye.
If you don't want to pay the fee for a home inspection, at the very least verify that the home has a certificate of occupancy. A certificate of occupancy certifies the home is habitable. If a home doesn't have a certificate of occupancy, you may end up shelling out thousands to bring it up to standard.
3. Check the Real-Estate Agent's Credentials
Unfortunately, some people deceive home buyers about their credentials, pretending that they're licensed real-estate agents. These people may collect money from the sale and keep that money for themselves.
Before working with a real-estate agent, ask to see his or her current license. You could also search online to find out more about your would-be real-estate agent.
Your best bet for finding a reputable real-estate agent is by asking trusted friends for a referral. You could also visit a respected real-estate office to find an agent. Direct any concerns about your agent's honesty to a real-estate lawyer.
4. Verify Ownership
Is the person selling you the home actually the owner of that home? It's important to find out, or you could end up paying for a home without permission from the actual owner. You would then be out thousands of dollars with no new home to show for it. You would need to work with a real-estate lawyer to get your money back.
Before you buy a property, ask the buyer to see the proof-of-mortgage statement. You can also use a title company to find out the official owner of the property before you buy.
5. Be Wary of Deals That Are Too Good to Be True
We all get excited about a great deal. But if you see a home for sale that's much cheaper than other similar homes in the area, there might be something fishy going on.
Ask the seller why they're selling the home—there should be a legitimate reason. If the seller acts like they need to sell the home as soon as possible, ask them why. Consulting with a real-estate lawyer can help you avoid shady deals.
6. Verify Unexpected Fees
Scammers might ask you for a down payment before you can buy the home when they don't actually intend to sell you the home. Keep in mind that you are not expected to pay any fees until you've actually seen and signed the contract.
You should know exactly who you're paying and why. You'll need to pay:
Down payment (3% to 20% of house price)
Closing costs (1% to 8% of house price)
Other fees, such as application fees and home inspection fees ($250 to $800)
Real-estate agents shouldn't ask you for fees either. Real-estate agents take a commission from the sale of the home. If the seller or agent asks for any unexpected fees, bring those concerns to a real-estate lawyer.
Also, a title company or real-estate law firm should handle all your purchasing costs. Be wary of buyers who tell you to wire them money or give the money in person to a representative. They're likely trying to scam you.
Following these guidelines can help you avoid getting scammed. When you find the right house, you can rest easy knowing all your money is going to the right place.
If you do notice something shady about your house-purchasing process, call a real-estate lawyer. At Blomberg, Benson & Garrett, Inc. our team is experienced in California's real-estate laws. Call us today for an appointment.