Don't Believe Myths About Personal Injury Lawsuits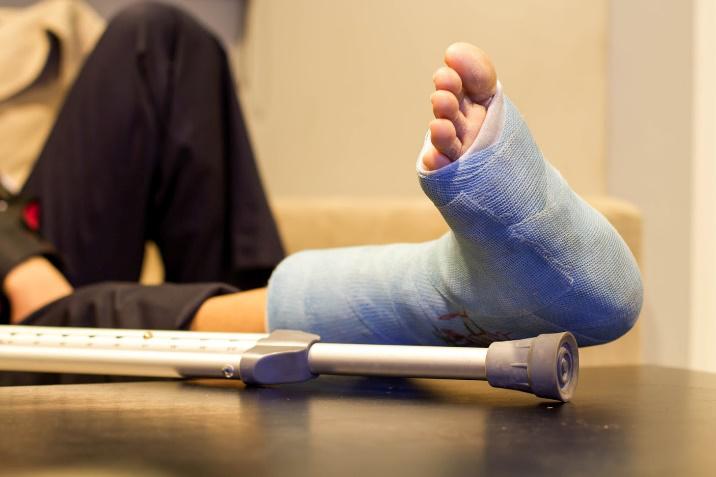 If you have recently endured a serious accident that left you with injuries, you might not know how to proceed. Should you pursue a personal injury claim? Should you just shake it off? With so many prevailing myths about personal injury cases, you might have heard some misinformation about pursuing damages in court.
Do not believe the myths about personal injury cases. This guide will help you develop a better understanding of the legal options available to you after an accident.
Myth: Suing Another Party Is Not Necessary
You may not think you should sue somebody when you are injured, but the truth is that your injuries could be worse than you think at first. And if you are required to have surgery to fix those injuries, you could be on the hook for the associated costs.
Some people think they are completely safe so long as they have insurance. Unfortunately, this is not necessarily the case when you deal with extensive injuries. You may still be responsible for a deductible, and your insurance may not cover lost wages or pain and suffering you experience.
While some people may think of personal injury lawsuits as frivolous, the truth is that they are typically not. People injured from the negligence or actions by others often have no other recourse except to pursue a case so that they can cover their medical bills and lost wages.
Unfortunately, all too many people wait too long to file a claim against another party. This is dangerous because California has a statute of limitations of two years on personal injury cases, meaning you have a limited amount of time after the injury in which you can file.
Myth: Personal Injury Cases Take Too Long
Actually, many personal injury cases can settle before the case even makes it to trial. If you have a solid case against the other party, they may opt to settle because they do not want to pay for court costs. Your attorney can help you decipher a settlement offer to ensure it is a good idea.
Of course, this is not to say that every case is resolved so easily. Many do make it to court. Fortunately, you can discuss your case with your attorney to ensure you do not waste your time pursuing a case that has a poor chance of giving you compensation.
Myth: Personal Injury Attorneys Are Too Expensive
Many people fear that hiring a personal injury attorney means they will have to pay a lot of money in fees. However, many personal injury attorneys not only offer a free consultation but also work on a contingency-fee basis. This means they do not collect any money until after you receive a settlement or win your case in court.
Personal injury attorneys may be more affordable than trying to pay your medical bills out of pocket, especially if you are unable to work after you are injured.
Myth: You Do Not Need an Attorney
You should almost always rely on a personal injury attorney if you find yourself injured. You can often spot a good attorney based on their previous experiences with personal injury cases. Knowing that a personal injury attorney has helped others can give you the confidence necessary to pursue a case in court.
The Law Offices of Blomberg, Bensen & Garrett may be able to help you with your claim. We have served California personal injury victims for years. When you are injured, you can count on us to fight for you. Call today to schedule an appointment with a team of professionals who care about you.