New Landlords: Common Legal Mistakes That Could Get You Into Trouble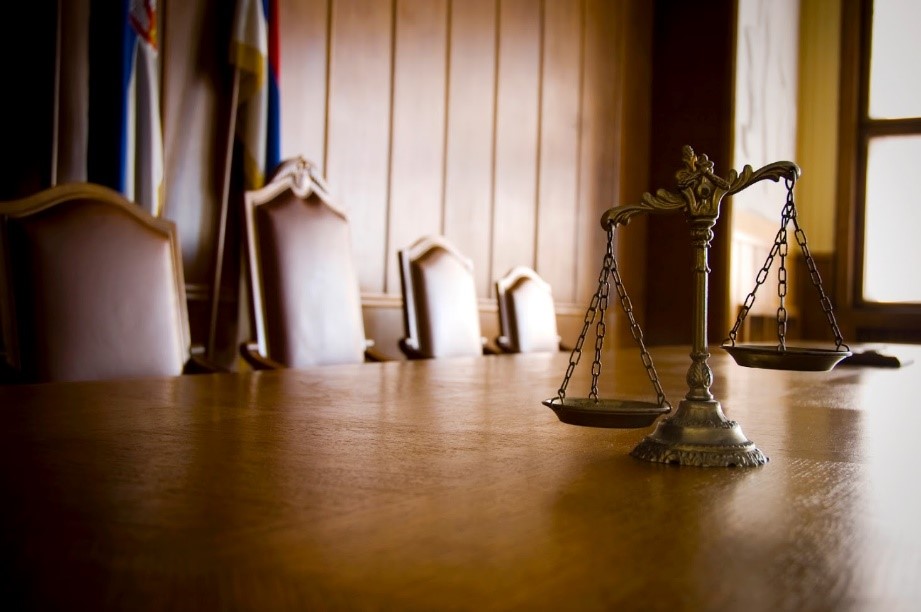 If you're taking the plunge into real estate investing by purchasing your first rental property, you know there are a few challenges ahead, including finding the right tenants and making sure the property is ready to move into. However, many new landlords make the mistake of simplifying the process of lease agreements, and they may not understand their legal boundaries.
You don't want to end up on the wrong side of your tenant, especially when there are grounds for a lawsuit. Avoid these common legal mistakes to make sure you are always on the right side of the law when dealing with your real estate property.
Discriminating Against Potential Tenants
Interviewing candidates for your rental property is essential. You can screen for the best tenants, looking for people who are responsible, professional, and trustworthy. However, when trying to find the right people for your place, it's against the law to discriminate against certain groups of people, even if those people might cause you extra work or property damage.
For example, you cannot deny the application of a perfectly qualified tenant on the basis that you'd need to change the property to be handicap accessible. You're required by law to make reasonable accommodation for disabilities. Other protected groups in most states include:
Racial minorities
Homosexual couples or individuals
People who follow a specific religious affiliation
Parents with children
People from foreign countries
You also can't discriminate based on sex or marital status. When you have several applications, you are free to choose the best suited candidate. However, your application process cannot ask discriminating questions. You cannot, for example, request the marital status or ages of children when screening applicants.
You are free to run background checks and credit reports on applicants in order to discover criminal history and financial responsibility.
Neglecting Disclosures
Even though you want the best tenants possible for the quality of your rental property, you also need to make sure you don't misrepresent the property by not fully disclosing problems.
As an example, landlords are required by most states to disclose the presence of lead paint or lead-based pipes in a rental unit. Because lead is a public hazard, all renters should know about it. You are to provide reading material on the dangers of lead products to tenants.
Failure to disclose other potentially hazardous aspects of the property, like mold or structural issues, could result in you being responsible for damages should the tenant file a personal injury lawsuit.
Taking Paperwork Shortcuts
A generic lease agreement is an easy way to get started when you're compiling the paperwork for prospective tenants. However, it's best to always tailor a general lease agreement to the specific needs of your rental and business. Before using run-of-the-mill forms, have a real estate attorney look over the agreement to make sure it is compliant with local laws.
Generic forms can get you in trouble because they do not account for the nature of your property and investment. For example, a generic agreement might have basic print about pet fees and penalties. If you advertise your rental property with a pet-free policy but the generic form says otherwise, you'll have trouble evicting a tenant with an unwanted pet.
Basic forms also don't usually take into account your state laws. Landlord rights and responsibilities vary from state to state. You might needlessly restrict yourself with forms from a tenant-friendly state, or you might overstep your boundaries if you use forms from a landlord-lenient state when your own state is stricter.
Implementing Bad Policies
Not only is it illegal to asking discriminatory questions when screening for tenants, it's also important that your policies do not reflect discrimination either, especially against families. Many landlords do this to discourage families or other inconvenient tenants from applying. Examples of discriminatory policies might include:
Ordering silence during the evening hours. Babies and playing children make noise, and landlords with this policy could be seen as discouraging or preventing families from enjoying their rental home.
Restricting the use of property to adults only. For example, you cannot say that children are not permitted to play in community areas.
Moving families to apartments that are out of the way or designated for family use. Basically, keeping "beaten up" places for tenants with children and providing nicer spaces for renters without kids is against the Fair Housing Act.
When making a list of rules for your rental property, have your lawyer review them to make sure none of your policies violate tenant rights.
Ignoring Privacy
Finally, it's important that you respect the right of your tenant to use the rented space as a private home. You cannot enter without warning, even when a tenant is giving you trouble. You must always request permission to enter the premises if you have not given sufficient notice.
For more legal advice on beginning your rental business, contact Blomberg Benson & Garrett.