Accident, Injury, and Criminal Defense Attorneys in Big Bear Lake, CA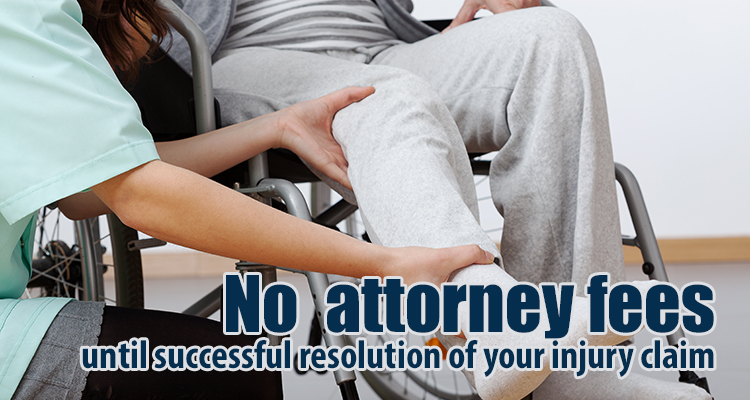 If you've been charged with a crime and you live in Big Bear Lake, CA, then you may be worried you won't be able to find adequate legal representation in your small town. However, our experienced attorneys are only an hour away, and we'd be happy to help you with your case.
For over 25 years, the staff at Blomberg, Benson & Garrett, Inc., have been providing the people in San Bernardino County with aggressive legal services.
Our Services
At Blomberg, Benson & Garrett, Inc., our criminal defense attorney is dedicated to aggressively litigating for your rights. In addition to our criminal defense services, our firm has specialized in various other legal areas, including personal injury, workers' compensation, accident, real estate, and more. If you're in legal trouble, big or small, then rely on our personal injury lawyer.
While our firm is known for our aggressive litigation style, our first priority is our clients. We know how confusing legal proceedings can be, which is why we'll communicate with you about every detail of your case. We'll make sure you feel comfortable and supported throughout the process.
Contact Us Today
If you're in need of legal advice or an accident lawyer in Big Bear Lake, CA, then Blomberg, Benson & Garrett, Inc., can help. We are committed to providing high-quality customer service to our clients. Give our office a call at 909-453-4370 or fill out our online contact form to schedule a free consultation. Se habla español.
Customer Reviews from
;
James C from Rancho Cucamonga, CA
Sep 19th, 2014
In general, everything seems to take a long time to go from point A to point B. But it has been my experience that every aspect of the law is that way. I have used this firm twice and in the end the outcome from both experiences was more than adequate.
Estimate Request from
. on December 31, 1969 6:00:00pm

. on December 31, 1969 6:00:00pm

. on December 31, 1969 6:00:00pm

. on December 31, 1969 6:00:00pm

. on December 31, 1969 6:00:00pm

. on December 31, 1969 6:00:00pm

. on December 31, 1969 6:00:00pm

. on December 31, 1969 6:00:00pm

. on December 31, 1969 6:00:00pm

. on December 31, 1969 6:00:00pm