Personal Injury Lawyer in Colton, CA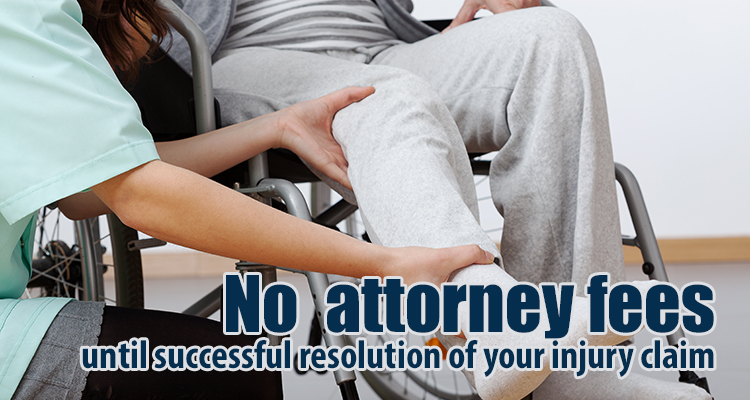 After an accident or an injury, living your everyday life can be hard. If you want a personal injury lawyer in Colton, CA, our experienced attorneys at Blomberg, Benson, and Garrett Inc. can help.
Our Services and Specializations
At Blomberg, Benson, and Garrett Inc., our lawyers have specialized in a variety of legal areas, including:
Administrative law
Auto accident
Criminal law
Litigation of personal injury
Medical malpractice
Real estate
Slip and fall
Worker's compensation
Wrongful death
Regardless of your legal needs, we have a qualified attorney who can help you.
Our Commitment to Customer Service
For over 25 years, our attorneys have served the people in the Colton, CA, area. We're focused on proving the best experience for our clients. We want all of our customers to feel supported and understood as they go through a difficult legal situation. We'll help you navigate the complexities of your case and provide outstanding legal services.
Our Dedication to Your Case
Here at Blomberg, Benson, and Garrett Inc., we have the team and the experience you need for your case. Our criminal defense attorney, accident lawyer, real estate attorney, or another member of our legal team will aggressively fight for your rights. Call us to learn more at 909-453-4370. Se habla español.
Customer Reviews from
;
James C from Rancho Cucamonga, CA
Sep 19th, 2014
In general, everything seems to take a long time to go from point A to point B. But it has been my experience that every aspect of the law is that way. I have used this firm twice and in the end the outcome from both experiences was more than adequate.
Estimate Request from
. on December 31, 1969 6:00:00pm

. on December 31, 1969 6:00:00pm

. on December 31, 1969 6:00:00pm

. on December 31, 1969 6:00:00pm

. on December 31, 1969 6:00:00pm

. on December 31, 1969 6:00:00pm

. on December 31, 1969 6:00:00pm

. on December 31, 1969 6:00:00pm

. on December 31, 1969 6:00:00pm

. on December 31, 1969 6:00:00pm