Personal Injury and Criminal Defense Attorney in Crestline, CA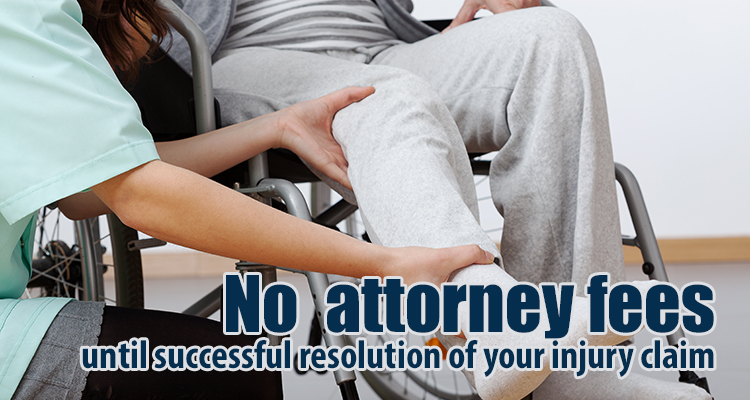 Blomberg, Benson & Garrett, Inc,. has provided attorney services in the Crestline, CA, area since 1989. We offer legal services all across the spectrum, so whether you need a personal injury lawyer or a criminal defense attorney, we can help.
Trust Our Expert Advice
Because we have such a broad wealth of experience and expertise in the legal field, you can trust Blomberg, Benson & Garrett, Inc., to handle your case with professionalism and respect. We are committed to providing aggressive representation to ensure that your rights are protected throughout the legal process.
We provide representation in the following types of personal injury and accident cases:
Auto accidents
Medical malpractice
Motorcycle accidents
Personal injury
Slip and fall injuries
Workers' compensation
Wrongful death
When you work with an accident lawyer from Blomberg, Benson & Garrett, Inc., you'll start with a free consultation to determine what your next steps should be.
We also offer legal services in these other areas of law:
Administrative law
Criminal defense
Real estate law
If you're unsure about your financial situation or legal standing after an incident at work or in your personal life, contact the attorneys at Blomberg, Benson & Garrett, Inc.
Get Started Soon
Both accident and criminal lawsuits are bound by the statute of limitations, so don't wait to speak with an attorney. The sooner you get a case underway, the more time you have to see everything resolved. For legal services in Crestline, CA, call us at 909-453-4370.
Customer Reviews from
;
James C from Rancho Cucamonga, CA
Sep 19th, 2014
In general, everything seems to take a long time to go from point A to point B. But it has been my experience that every aspect of the law is that way. I have used this firm twice and in the end the outcome from both experiences was more than adequate.
Estimate Request from
. on December 31, 1969 6:00:00pm

. on December 31, 1969 6:00:00pm

. on December 31, 1969 6:00:00pm

. on December 31, 1969 6:00:00pm

. on December 31, 1969 6:00:00pm

. on December 31, 1969 6:00:00pm

. on December 31, 1969 6:00:00pm

. on December 31, 1969 6:00:00pm

. on December 31, 1969 6:00:00pm

. on December 31, 1969 6:00:00pm