Accident, Injury, and Criminal Defense Lawyers in Moreno Valley, CA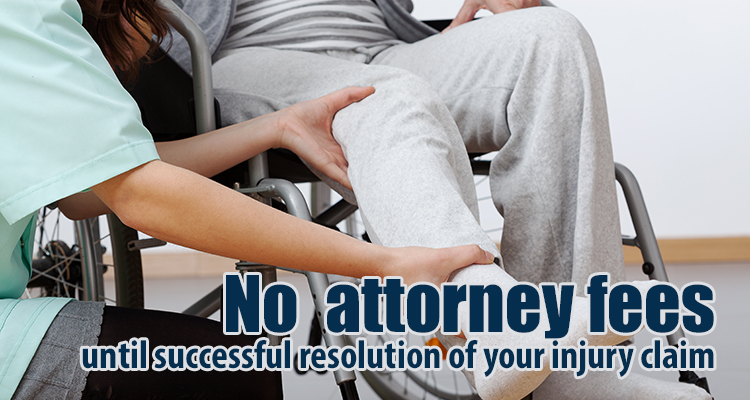 The Attorneys at Blomberg, Benson & Garrett, Inc. have been serving the Inland Empire since 1989. We are dedicated to the aggressive litigation of Civil, Criminal, Real Estate and Worker's Compensation matters. Over the years, we have recovered tens of millions of dollars for our clients.
Blomberg, Benson, and Garrett Attorneys Specialize in:
Litigation of Personal Injury
Auto Accident
Slip and Fall
Real Estate
Criminal Law
Worker's Compensation
Wrongful Death
Medical Malpractice
Administrative Law
Dedicated to the aggressive litigation of Civil, Criminal, Real Estate and Workers' Compensation matters. The Law Firm Blomberg, Benson & Garrett, Inc. is located at 10300 Fourth Street, Suite 150 in Rancho Cucamonga, Ca. We have been providing Inland Empire residents with outstanding legal services for over 25 years.
Whether you are in need of legal advice, have a question about our services, or just want to offer feedback on your experience at our law firm, we encourage you to contact us any time, any day. Complete and submit this simple contact form. We have conscientious staff ready to get back to you as soon as possible!
We look forward to providing you with aggressive legal representation. Call us at 909-453-4370 where you can talk to a person, not a machine. Se habla español.
Estimate Request from Moreno Valley, CA
Joanne B. on January 7, 2015 10:46:25pm
My license to practice Medicine was revoked on 5/19/2012 because of a DUI conviction that occurred while I was on probation. The 5 year probation was for supervising a P.A. who gave Medical Cannabis recommendations to 2 undercover sheriffs without first doing a "complete" physical exam. I need help in submitting my petition tor reinstatement. I would appreciate an estimate of the fees you typically charge for this help. Thank you, J. Benzor M.D.